Types of Ownership
Just like there are many different types of homes, there are also many different types of ownership of a residential property distributed across a wide spectrum from the conventional, full Freehold, to a variety of collaborative and long lease options.
Freehold
This type of ownership which is also often referred to as fee simple, is the conventional definition of full ownership. Subject only to any Crown rights and municipal by-laws, the owner of the freehold or fee simple interest has purchased complete control over the land and the buildings on it.
Strata Title
This is an integrated form of freehold ownership which applies to condominiums. The owner does have title and thus ownership control over a particular housing strata lot unit such as an apartment or townhouse. These units are always integral to a greater property, known as the strata project, which contains more similar residential units. In this form of ownership, there is a proportionate share of ownership, responsibility and shared use of the various "common property" areas such as garages, halls, grounds, elevators, and driveways.
Cooperative
This varies considerably from the more common strata title in that all owners in a shared group of residential units own a proportionate share of the entire project. No individual owns any single dwelling entirely, but shares equally with other owners, and is assigned by the cooperative association the specific unit that they may occupy.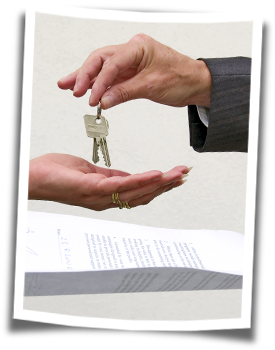 Leasehold
This is a long term rental of a property which is usually measured in decades. This form of ownership is primarily applicable to residential units located on land owned by municipalities or First Nations.
Tenancy in Common & Joint Tenancy
When more than one person owns a property it can be set up in one of two structures: Tenancy in Common, or Joint Tenancy. The primary distinguishing factor between these two forms is what is known as the right of survivorship. The surviving members of a Tenancy In Common do not have the rights of survivorship, while the surviving members of a Joint Tenancy do.
In the form of Tenancy In Common, an individual's share of ownership of a particular property becomes incorporated into the estate and dealt with in the will. In the form of Joint Tenancy, the individual's share of ownership does not become part of the overall estate, and automatically passes on to the other members of the Joint Tenancy.
Therefore if it is your wish that your share of a property be under your control as part of your will, the Tenancy In Common is the structure to opt for.
Greg Bown, Sales Representative
Direct : 289-892-3955
Email: gbrown@sutton.com