Types Of Homes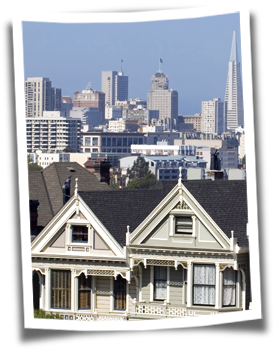 .To suit the varying requirements of individuals and families, a wide variety of residential types of structures as well as differing styles of ownership have been developed. Your own preferences and needs, as well as your credit status and income level, are the critical factors to consider in determining how best to balance out all these varying aspects.
Detached Single Family Home - This structure has no walls in common with any other building and is situated on its own lot, with yard space to the front, side and rear. These houses can vary widely in size from a fairly tiny one storey bungalow to a substantial mansion.
Semi-Detached Home -
This structure contains two separate dwellings, one each for a single family. The configuration is usually set up so that the dwellings share a common wall in the middle of the building. In some cases, this is called a "side-by-side" duplex.
Duplex - This is also two separate dwellings and in some cases when configured as a semi-detached home, they are connected side-by-side. In many other cases a duplex has one unit on the main floor and another separate housing unit above it. Many duplexes are strata titled, and thus would be subject to the regulations of the Strata Property Act.
Townhouse - As the semi-detached home is almost always side-by-side, a townhouse is a similar unit which is one of a linear group. All but the end units share common walls, and each unit has its own independent entrance from the exterior. In some cases the yard space is fenced off, and in others it is common. In Canada the term "townhouse" is used to a greater extent than the similar "terrace house."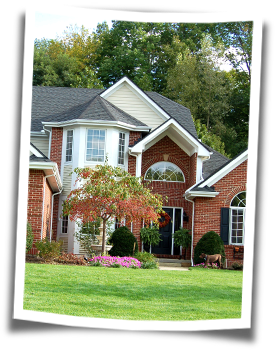 Carriage or Link Home - These are essentially townhouses which do not share common walls but instead are "linked" by "carriage" carports or garages. Due to their architectural design, these homes tend to have the appearance of small, detached single family homes rather than the shoulder-to-shoulder linearity of townhouses.
Apartment or Condo - The line between the common usage of the terms apartment and condominium is blurred, but it generally refers to a single dwelling in a group of several units which are generally stacked vertically, and accessible through a common hallway. An apartment or condo building may be between three to over 50 stories tall. Condominium specifically refers to a type of individual ownership of a specific section of a multiple unit edifice and thus can also be applied to many of the other construction styles other than conventional apartments.
Modular Home - This is a residential unit manufactured in a specialized factory and then shipped to the owner's lot in at least two sections. These typically have an equivalent split sub-frame, but there are a variety of different configurations.
Manufactured Home - This term has superseded the older term "mobile home," and defines a residential unit designed to be trailered to a specific location and set up on a prepared lot area or "pad" which is often rented, not owned. In many cases manufactured homes are split longitudinally and joined at the final location.

Greg Bown, Sales Representative
Direct : 289-892-3955
Email: gbrown@sutton.com